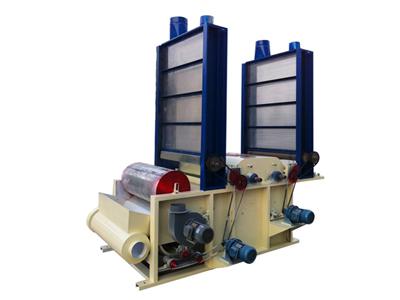 Air Laid Flexiloft Line
The combined opening and blending machine manufactured by YUELONG adopts double opener design, which can blend and open two raw materials evenly. Then the raw materials would be conveyed to the cotton box for next process by air flow.
Basis information about the combined opener is listed below, contact us for more details.
Cylinder :
Pin Board/ Carding cloth
900 -1100RPM
Working Width:
1000mm
Capacity:
150-250kg/h
Cylinder Qty
2 pcs
Machine Power
18kw
Machine Size
3100*1600*3500mm
Please note: We can do more than this, we can redesign for you according to your needs.
Features
The main frame is welded by 10mm carbon steel plate and steel channel. Otherwise, the main frame receives special handling for reliving the stress totally and increasing the frame strength.
The cylinder of the cotton opener we manufactured adopts pinned stave spike lattice or specially made gear rack, in order to prolong cylinder service life and do little damage to the fiber.