Edge Trim Slitter and Winder
Fabric winder cutter is mainly used as the final process to wind the fiber layer from last process and cut the spare parts on two sides. The fabric winder cutter is able to counter, mechanical counter and photoelectric pulse counter are optional. You can set the length of fiber layer at willing, and the fabric winder cutter will alarm and automatically cut when the length of fiber layer reaches set data.
Parameters of fabric winder cutter with 2m working width:
| | |
| --- | --- |
| Working Width | 2000mm |
| Rolling Roller Diameter | 350mm |
| Linear Speed | 1-15m/min |
| Power | 4kw |
| Electric Power Supply Required | 380V 50HZ(Can be changed) |
| Size | 3000mm*1500mm*1200mm |
| Weight | 500kg |
This is only one type of fabric winder cutter we manufactured, we can produce fabric winder cutter with 6m working width at most. Otherwise, we can also change other parameters according to your requests.
Cutter: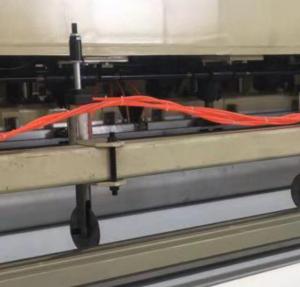 Cutter is used to cut the fiber layer. and cutter is always located at the two sides of fabric winder cutter. We can also install more cutters according to customers' requests, so that the width of fiber layer can satisfy customers' needs.
Photoelectric pulse counter: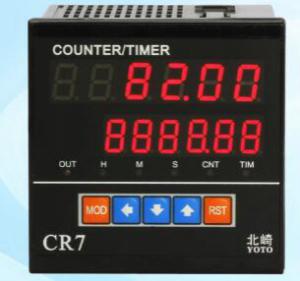 Photoelectric pulse counter can be used to counter the length of fiber web. Photoelectric pulse counter is more precise than mechanical counter